Problem for Uche Nancy as Halima Abubakar calls her out over N250K debt
Popular Nigerian actress, Halima Abubakar has called out her colleague, Uche Nancy over a debt of N250K.
The actress who has been through and forth public drama with Apostle Suleman slammed Nancy for not fulfilling her agreement.
In an Instagram post, Halima Abubakar called out the fellow thespian while warning her against daring her next time.
While sharing a snapshot of a writing agreement with Uche Nancy when taking the loan, Halima slammed her for paying N10K for a photoshoot.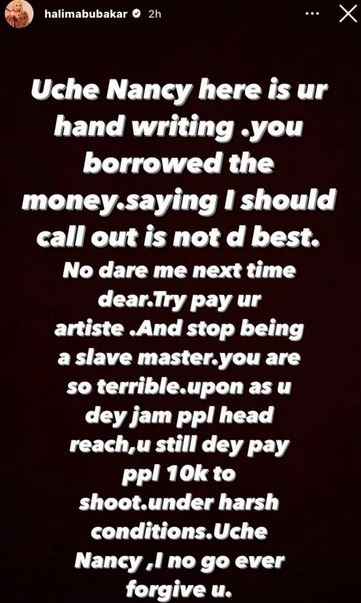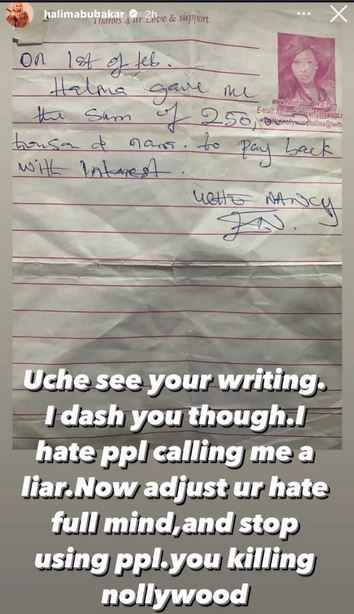 Source: TSB News

Disclaimer: No copyright infringement intended. All rights and credits reserved to respective owner(s).