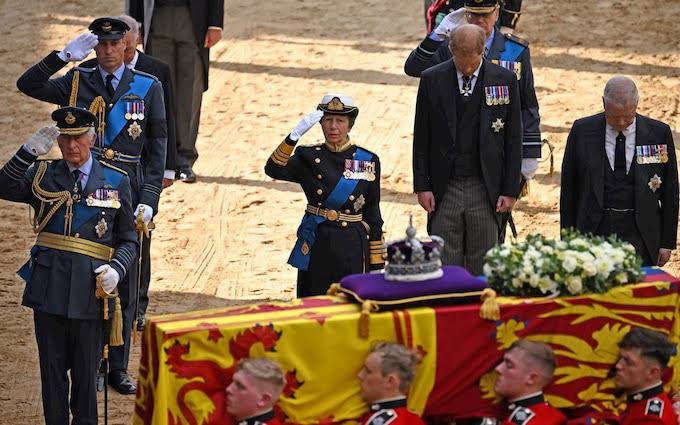 WATCH LIVE: Mourners wipe tears as UK pauses and falls silent at Queen Elizabeth's funeral
The crowd who have gathered outside Westminster Abbey and along Parliament Street fell silent as the funeral service for Queen Elizabeth II began, writes reporter Samuel Osborne.
Members of the public whispered to those next to them while others gently hushed children as the service was broadcast to the crowd over loudspeakers.
Many stood in quiet contemplation while others wiped away tears as they listened to the hymns and readings.
What must be hundreds, if not thousands, of people rose to their feet in London's Hyde Park for the start of the funeral of Queen Elizabeth II, writes reporter Victoria Seabrook.
The chatter from earlier became hushed and most in the crowd stood with their hands together, listening to the service.
It is also striking how few people held up their phones to take photos or videos – now a familiar sight at big gatherings, especially music festivals.
Seeing everyone sitting down again gave a better sense of just how many people are here.
Other than the audio from the ceremony, booming through the speakers, it is staggeringly quiet for such a large crowd.
According to official figures, tens of thousands of people are there.
Source: TSB News

Disclaimer: No copyright infringement intended. All rights and credits reserved to respective owner(s).