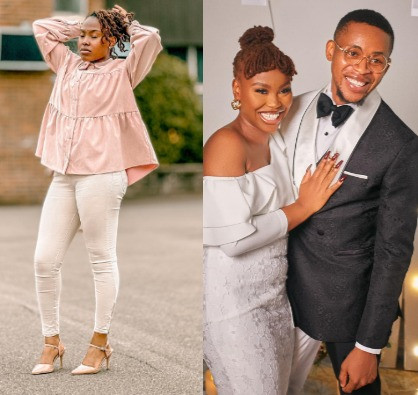 Solomon Buchi claims him and his fiancée, Arike, have split few months after engaging her
Solomon Buchi is claiming that his relationship to Arike Adeola has ended.
The post  went viral when he said his fiancée is neither the most beautiful nor most intelligent woman but he's choosing her.
He returned to Twitter hours ago to reveal he's suffering a heartbreak. When asked if it means Arike has left him, he answered in the affirmative.
"Now that you've asked, we are no longer together," he wrote.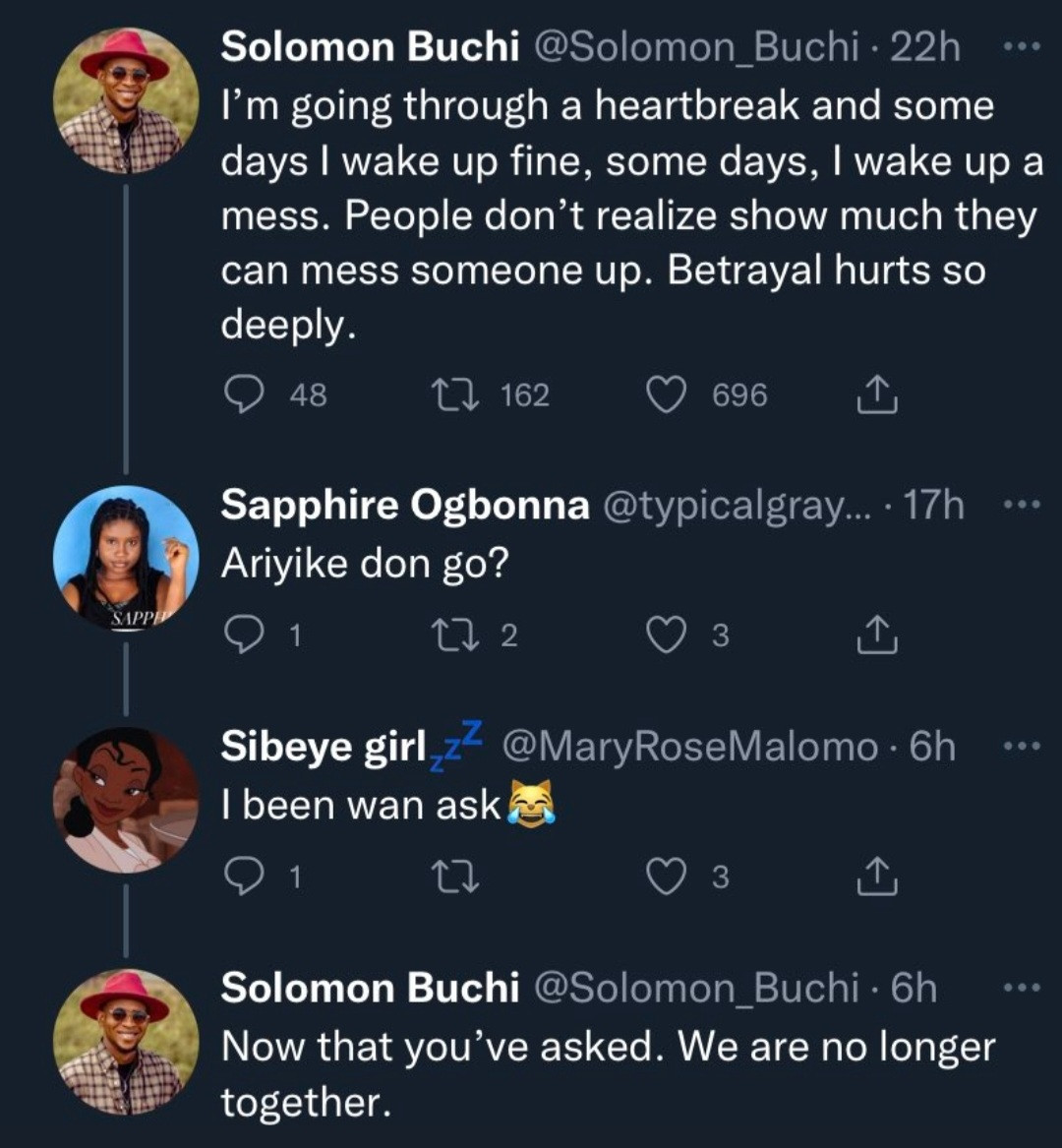 Source: TSB News

Disclaimer: No copyright infringement intended. All rights and credits reserved to respective owner(s).