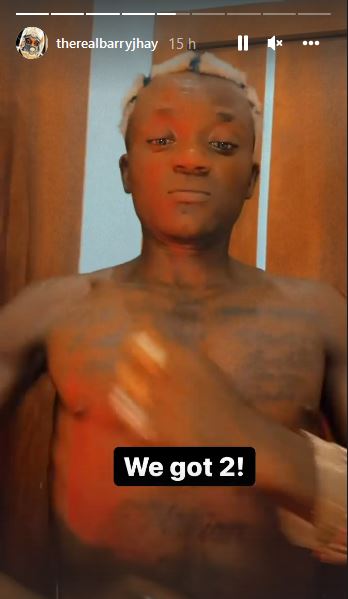 REVEALED: Real reason Portable was disqualified from The Headies
Organisers of The Headies Awards 2022 edition have disqualified singer, Habeeb Okikiola, professionally known as Portable from the list of nominees for threatening to kill his co-nominees.
The Headies stated that Mr Habeeb Okikiola ( @portablebaeby ) was disqualified from its 15th nominees' list to further pass a strong message of not condoning reckless and uncouth statements.
"The music industry demands all-round excellence, and it is extremely important for young artists being potential role models to exude professional responsibility, proper decorum and have respect for others."
According to the organisers, Portable was disqualified due to a series of misdemeanours via his social media platforms.
Recall that on the 25th of May 2022, he threatened to kill, harm or cause harm to the other nominees in the same categories of awards he was nominated for if he does not emerge the winner." Say The Headies
Source: TSB News

Disclaimer: No copyright infringement intended. All rights and credits reserved to respective owner(s).